Why Get a Home Inspection
A Home Inspection protects your property investment whether you are a Buy, Seller, or a current Homeowner.  The more knowledge you have about the condition of your home, the better position you will be in to make those crucial decision involved in your property investment.
As a HOME BUYER, a home inspection gives accurate information about the condition of you intended purchase:
For existing homes, new construction, radon gas, etc.
Know important repairs before making the purchase.
Gives a better negotiating position.
Gives you confidence in your purchase.
As a HOME SELLER, a home inspection gives you a great market advantage:
Advertise your home as "Pre-Inspected" for a potentially faster sell.
Discloses deficiencies for better liability protection.
Eliminates surprises from a Buyer's home Inspection.
As a HOMEOWNER, a home inspection helps you identify deficiencies to plan for expenses for repairs and/or maintenance items.
Call Today
Find out more or schedule an inspection.
Call Today
 Find out more or schedule an inspection.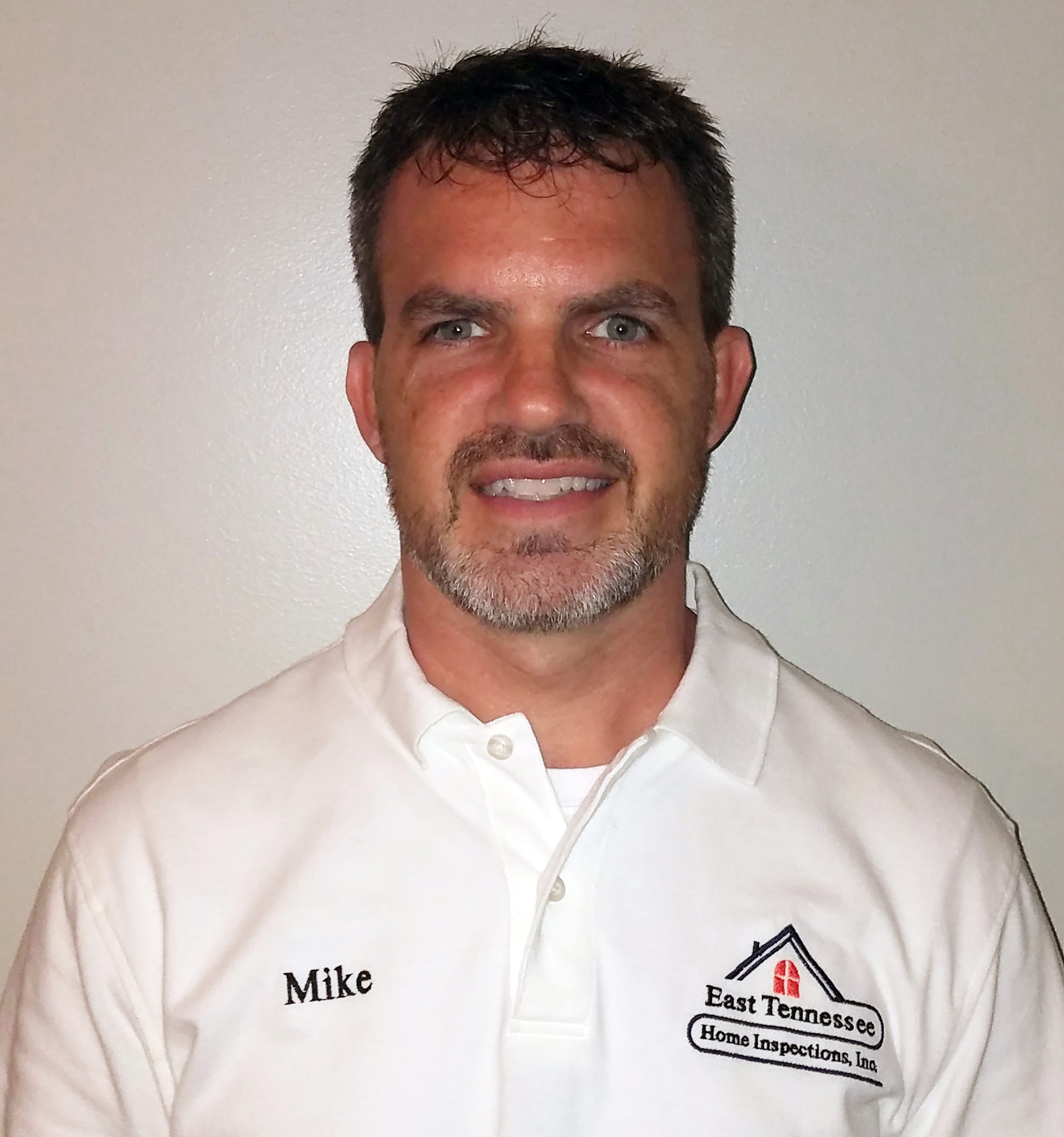 Meet the owner
I am Mike Roach, owner and inspector for East Tennessee Home Inspections Inc. I've lived in Maryville my whole life and have been inspecting homes and radon testing for over 14 years in Maryville and the surrounding areas. Being a Maryville native and being a locally owned business owner, I take pride in the work I do for my clients. My goal is to always provide the highest quality inspection service because I understand your home purchase will most likely be single largest investment you will ever make. I thank you for taking the time to inquire about East Tennessee Home Inspections, Inc!