Preparing Your Home For An Inspection
List below is a helpful checklist to ensure an efficient and comprehensive inspection.
All utilities are on and available. All pilot lights including fireplaces should be lighted.
The attic access is readily accessible and clear of clothing and/or stored materials.
Crawl Space entrances are unlocked, unsecured and available for access.
Water heater are accessible and operating.
Sinks are clear of dishes, showers and bathtubs are clear of personal items.
Heating and Air-conditioning units are accessible and operating.
Built in appliances are free of stored items and operating.
Electrical panels are easily accessible for cover removal…Not locked or blocked.
All other interior areas, such as rooms, closets, storage areas, etc., accessible and not lock.
Receipts of recent repairs and/or improvements could be handy if available to the inspector, but are not needed.
Security systems should be off.
Pets should be secured in cages or removed from the property.
Call Today
Find out more or schedule an inspection.
Call Today
 Find out more or schedule an inspection.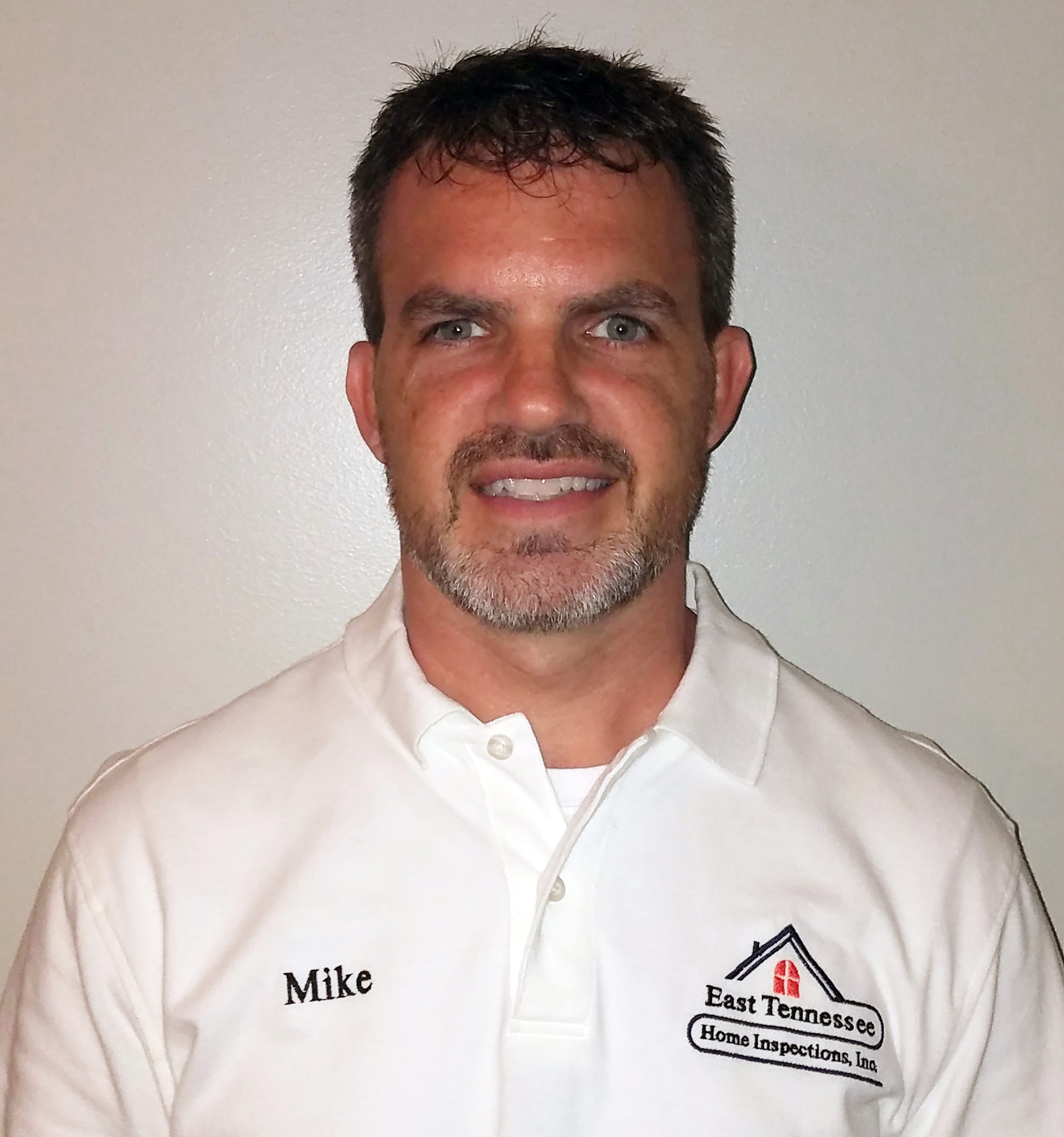 Meet the owner
I am Mike Roach, owner and inspector for East Tennessee Home Inspections Inc.  I've lived in Maryville my whole life and have been inspecting homes and doing radon testing since 2004 in Maryville and the surrounding areas.  Being a Maryville native and being a locally owned business owner, I take pride in the work I do for my clients.  My goal is to always provide the highest quality inspection service because I understand your home purchase will most likely be single largest investment you will ever make.  I thank you for taking the time to inquire about East Tennessee Home Inspections, Inc!