Welcome to East Tennessee Home Inspections, Inc.
As a provider of professional home inspection services, we strive to exceed the expectation of our clients by being: Tennessee State Licensed (#200), Certified by the American Home Inspectors Training Institute and achieving the Certified Master Inspector status with the Home Inspectors of Tennessee Association. We also incorporate and follow the guidelines of the National Association of Home Inspectors (NAHI). You have the benefit of receiving an easy to read, detailed, on-site inspection report and a consultation with great tips on how to preserve and maintain your new home. You will always be greeted with a smile and a friendly, respectful personality.
Call or Text me today to let East Tennessee Home Inspections, Inc. check your property!
Our Promise to you
Our promise to you is for me to utilize all my training and years of experience to provide you with a thorough home inspection from the ground, up!
Why Choose Us?
Tennessee State Licensed (TN Lic # 200)
AHIT (American Home Inspectors Training) Certified
HITA (Home Inspectors of TN Association) Certified Master Inspector
Over 1400+ Inspections Completed
Insured w/ Errors and Omissions and General Liability and Bond Coverage
Provides a printed, detailed & easy to read report On-Site or by Email (PDF)
Has Electronic Lockbox Access for gaining access to the home
Accepts Cash, Checks or Credit Cards (a minimal service fee may be requested)
Call Today
Find out more or schedule an inspection.
Call Today
Find out more or schedule an inspection.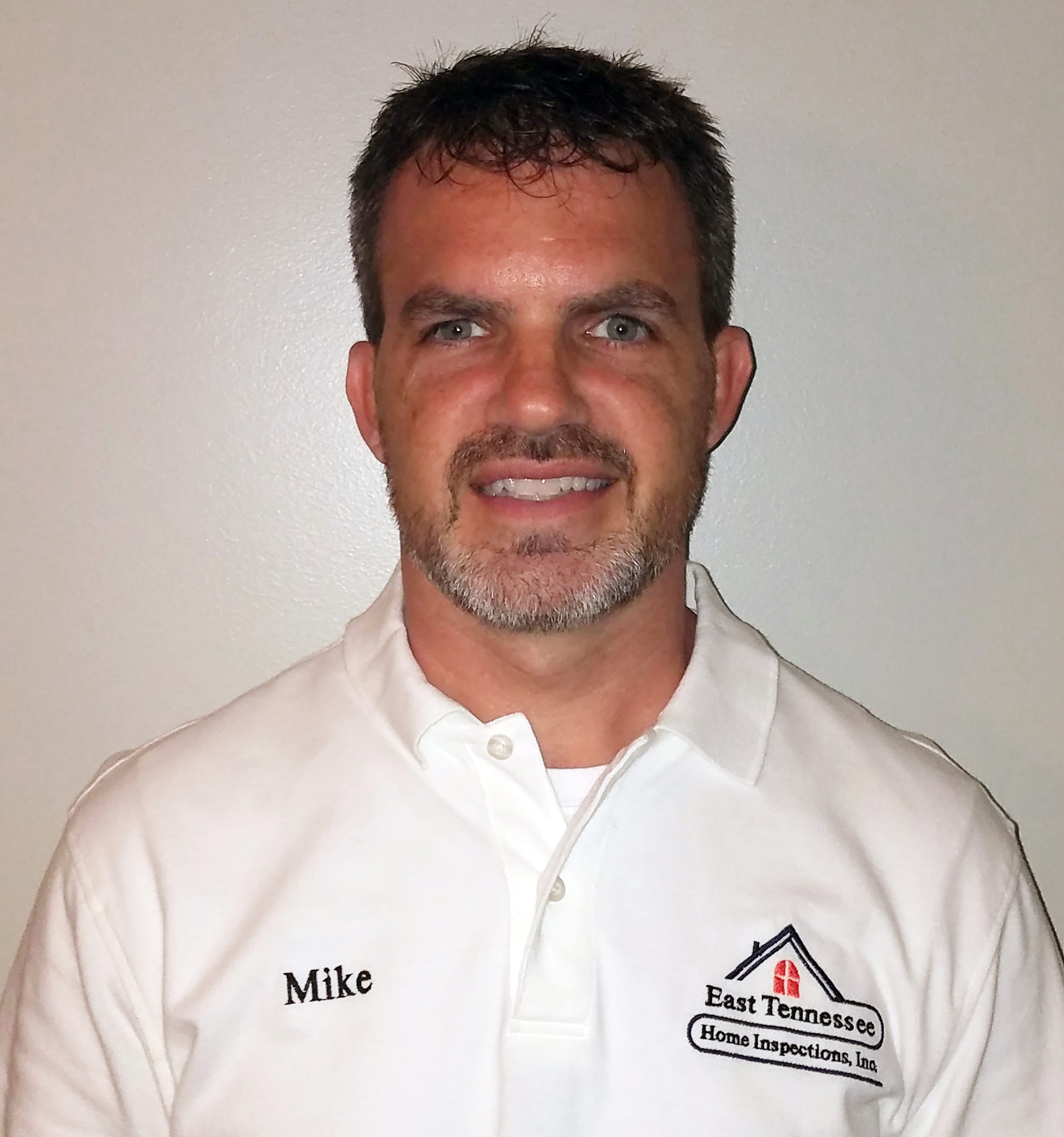 Meet the owner
I am Mike Roach, owner and inspector for East Tennessee Home Inspections Inc.  I've lived in Maryville my whole life and have been inspecting homes and doing radon testing since 2004 in Maryville and the surrounding areas.  Being a Maryville native and being a locally owned business owner, I take pride in the work I do for my clients.  My goal is to always provide the highest quality inspection service because I understand your home purchase will most likely be single largest investment you will ever make.  I thank you for taking the time to inquire about East Tennessee Home Inspections, Inc!